Feverfew (Tanacetum Parthenium)
Also known as featherfoil, flirtwort, and bachelor's buttons.
Feverfew is a familiar cottage garden plant. The divided leaves are rounded, strongly aromatic and bright yellowish-green. The pretty single or double daisy like flowers bloom from mid summer. The plant itself is self seeding and is tolerant of most soils, but preferring a dry sunny corner of the garden.
Introduced as to Britain as a medicine, Feverfew was used by the ancient Greeks and Egyptians for inflammation and menstrual pain as well as general aches and pains. During the time of the plagues, it was planted around houses to protect those inside from the disease. And may have actually prevented plague carrying vermin from entering.
Gender: Masculine
Planet: Venus.
Element: Water.
The leaves of feverfew are the main parts utilized. It is know as a protection herb. Wear around the neck, or carry in in your pocket, a purse or something you carry with you all the time. Add in a sachet, charms, and spells Feverfew can be combined with other like herbs to banish unwanted influences, to promote spiritual healing, and for meditation, relaxation, and love magic(k). Drunk as a tea, feverfew protects from colds, flu, and fevers. Combined with hyssop and rosemary in a bag aids in the prevention of general accidents. Binding the flowers to the wrist is said to assist in drawing out pain as well.
I do not recommend consumption in large qualities.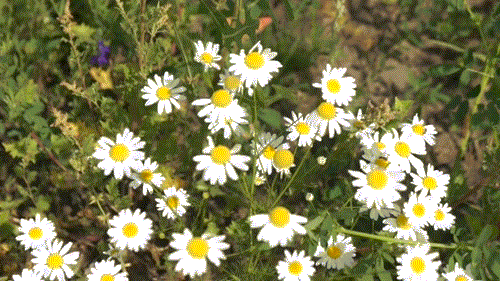 Please reload